Jordan Appeal?

Week of 10/13/23
Actual headlines from the internets. You Google 'em.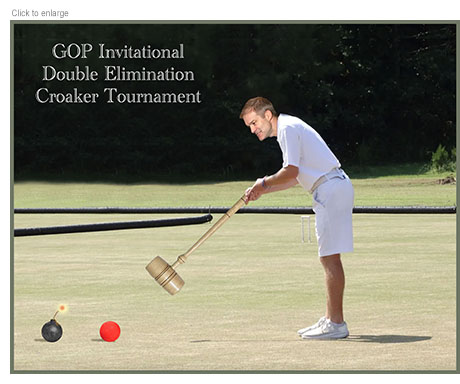 Jim Jordan wins internal vote to become GOP's speaker nominee
–– Next on list: Dennis Hastert.
New York's Airbnb Ban Is Descending Into Pure Chaos
–– Reserve doorway on Airbumnbum with free cardboard box bed.
Republicans fail to coalesce around speaker choice, leaving House in limbo
–– Instead dry into sticky, malodorous patch.
Gaetz says 'absolutely' worth it for him to lose seat in Congress for McCarthy ouster
–– Good, f**k off.
Scalise Withdraws as Speaker Candidate, Leaving G.O.P. in Chaos
–– Calls out 'It was an honor just to be nominated!' as he runs for door.
McCarthy on Speakership chaos: 'How do you allow four percent of the conference to do this to the entire country?'
–– Percentage of brain cells used when dismissing Gaetz threat.
Nancy Mace Backs Jim Jordan for Speaker but Says 'I'm Not Familiar' With Allegations He Ignored Ohio State Abuse Allegations (Video)
–– Still learning to read.
Trump tells court he had no duty to 'support' the US Constitution in bizarre legal defence
–– Upholes Constitution.
Trump Plans Return to N.Y. Court for a Showdown With Michael Cohen
–– Packing sick shooters.
'Staggering deceit': Bogus Trump property valuations laid bare at fraud trial
–– Prosecutors suspect Sam Bankman-Fried was assessor.
Trump Org. execs considered boosting net worth with a 'presidential premium' while Trump was in office, employee says
–– And levying 50¢ surcharge every time anyone said 'President Trump.'
The Trump 'haircut': yes, Deutsche Bank really used this term in reducing what Trump said he was worth
–– In extreme cases, Trump 'circumcision.'
Trump agreed to pay Weisselberg $2 million. But what does Weisselberg owe in return?
–– A bill for $20 mil.
Allen Weisselberg, Trump's loyal ex-CFO, calls tripling the size of Trump's penthouse in financial records a 'minor' mistake
–– 'Like when the judge said I'd spend five months in jail for covering for this monster, but only stayed three.'
Trump said he has a 'much better body' than Biden and claimed that he could beat him in a physical fight
–– Has been keeping in Mar-a-Lago torture chamber for years.
At least 25 Trump election case witnesses withheld information based on attorney-client privilege, prosecutors say
–– So many have quit, most name Perry Mason as lawyer.
Fraud trial: Trump acknowledged penthouse size at 11,000 square feet, not 30,000 he later claimed
–– Listed 'Lil' Donald' as 13" long.
Geraldo Rivera Gives CNN An Unfiltered Response To Trump's Latest 'Vile' Comment
–– Trying to make you forget 22 years at Fox News.
Kushner says Schumer told family friends he was going to jail
–– If only…
Kari Lake Stokes Fear and Leans on Trump as She Formally Opens Senate Run
–– Bottomless Lake.
Former Dodgers great Steve Garvey launches California Senate campaign
–– Like foul home run in Dodgers Satdium.
Republican lawmakers to introduce resolution to expel George Santos from Congress
–– Prescribe 24 oz. of castor oil.
Rand Paul says 'without question' Fauci belongs in jail
–– Paul belongs in asylum.
Clip of Tommy Tuberville falling down stairs elicits reminders of all the times he mocked Biden
–– Pure Dada like Noodge Descending a Staircase, No. 2.
IDF says it won't back up its claim that Hamas decapitated babies in Israel because it is 'disrespectful for the dead'
–– Pro-Hamas supporters insist they 'respectfully gutted them.'
The USS Gerald R. Ford has arrived in the Mediterranean to support Israel. Here's what it can do.
–– Float.
Israel Orders 'Complete Siege' of Gaza as Troops Battle to Secure Border Areas
–– Strip maul.
The universal rules of war that emerged after 1945 are being broken – and not just in the Middle East
–– Chivalry is dead, butchered in ditch with women, children.
'You don't speak for Canada': Internet reacts as Trudeau says 'we stand with Israel'
–– When bots' social posts become headlines.
Josh Gad Says He Was 'Shamed, Unfollowed and Threatened' for Israel Attacks Sympathy
–– Gad fries.
Hamas in rare English 'press conference' as it tries to counter global condemnation
–– Charm is offensive.
Israel aims to "exact a huge price" from Hamas in its response to Saturday's incursion
–– Blood liable.
Saudi Arabia, Qatar, Iran say Israel has only itself to blame for Hamas attacks
–– Sympathy from the devil.
Iran's Ayatollah Khamenei says 'we kiss the hands of those who planned' Israel attacks
–– 'After removing fists from our ass.'
Rep. Rashida Tlaib, critic of Israel, breaks silence on Hamas attacks as Israeli death toll climbs over 600
–– Hamas home point.
Furious Dem Slams 'Squad' Members for 'Repulsive' Statements on Israel Attacks
–– Squad ghouls.
RNC Chair Ronna McDaniel Tells Fox News That Israel Attacks Are 'a Great Opportunity for Our Candidates' (Video)
–– Ronna off at mouth.
Trump's Remarks on Hezbollah and Netanyahu Prompt Bipartisan Outcry
–– Right grudgingly admires 'his ball-ahz.'
Kevin McCarthy Dances in Circles to Defend Trump After Israel Comments
–– Like hora film.
Russia Withdraws Black Sea Fleet Vessels From Crimea Base After Ukrainian Attacks
–– Seas the day.
Russia condemns Finland's plan to speed confiscation of Russian real estate
–– This week in 'Oh, reeeal-ly!'
Iranian embassy in Spain denies reports that Cristiano Ronaldo was convicted of 'adultery' and sentenced to 99 lashes in Iran for hugging a disabled woman
–– So, like 98?
Guillermo del Toro Confirms He Was Working on a Now-Scrapped 'Star Wars' Movie About Jabba the Hutt
–– Not starring him.
Guillermo del Toro Didn't See 'Pacific Rim' Sequel Because 'That's Like Watching Home Movies from Your Ex-Wife'
–– 'Who never went to film school.'
John Carpenter Doesn't Get 'Barbie' And Admits It All Went "Right Over My Head"
–– Thought it could used knife-wielding Ken in Shatner mask.
The Scariest Sci-Fi Cliffhanger in Movie History Just Got Resolved
–– Here's The Thing?
Spike Lee Wishes 'Oppenheimer' Showed 'What Happened to the Japanese': 'People Got Vaporized'
–– With Nolan's devotion to practical effects, maybe shouldn't.
Netflix Accents Regional Authenticity as Key Ingredient of European Series Slate
–– That and Relative Affordability.
The Masked Singer' Reveals Identity of the Pickle: Here's the Celebrity Under the Costume
–– Bob Dylan? Matt Dillon? Garret Dillahunt?
John Cena 'Violated' Dwayne Johnson's Trust During Feud Over Move to Hollywood: 'I 100% See and Understand' Why People Think I Did the Same Thing
–– Also made mess of his trailer's toilet.
Dwayne 'The Rock' Johnson addresses Maui fund backlash: 'I get it and I completely understand'
–– 'And could care less. I'm the Rock, dude.'
Michael Fassbender Never Blinked While on Camera Filming 'The Killer,' David Fincher's DP Noticed; Director Says 'Michael's Eyes Betray a Lot'
–– Yours will be closed during entire snoozefest.
Remember when the Beckhams went everywhere in matching outfits?
–– Are you blessed enough to have dwelled in that Golden Age?
Barbra Streisand Details the First Thing She Said to Husband James Brolin When She Met Him
–– 'How does Mr. Streisand sound?'
Joan Baez Reacts to Chaka Khan Saying She 'Can't Sing': 'It's Not Her Style' (Exclusive)
–– Takes like good liberal.
Taylor Swift Calls Beyoncé's Appearance at Eras Tour Concert Premiere "an Actual Fairytale"
–– Like the Princess and the Peabrain.
What is Taylor Swift amnesia? Swifties report they can't remember her concerts for this reason
–– She's singing own forgettable songs.
Darius Rucker opens up about splitting from his wife of 20 years: 'You feel like a failure'
–– 'And that's when you're listening to your own music.'
Lenny Kravitz flaunts his manliness in almost uncomfortably sexy new music video
–– Strumming his instrument.
'House of Kardashian' Director on Kim, Kris and That Sex Tape: 'They're Intelligent Women Who Know What They're Doing'
–– Despite exhaustive proof to contrary.
Scott Disick Says His Primary Physical Activity Was 'Sex' Before Injuring His Back in Car Crash
–– Was there any mental one?
Jada Pinkett Smith reveals she and Will Smith have been separated since 2016
–– Split from Reality in 1999.
Bill Maher calls Hasan Minhaj the Jussie Smollett of stand-up on "Real Time"
–– Minhaj a twat?
Lidia Bastianich Says Mario Batali Scandal 'Was Very Hard' for Her Family (Exclusive)
–– Not so rough on pocket book.
This Australian writer might be the greatest novelist you've never heard of
–– You uncultured twit.

Elon Musk Contemplated Buying A House To Provide Stability For His Family But Deemed Them All Too Expensive So Plans To Build 'Something that Fell Out of Space, Like A Structure From Another Galaxy Landed In The Lake'
–– Well, duh!
Prince Harry, Meghan Markle on Need For Safer Social Media Platforms: "People, Specifically Children, Are Dying"
–– "While people, specifically us, are cashing in."
Meghan, If You're Reading This, Please Make an Appearance in the Upcoming Suits Companion Series
–– Law Suits?
Simone Biles wins vault silver at World Championships after falling on attempting the eponymous 'Biles II'
–– More Biles Tush.
Why Culture Has Come to a Standstill
–– Permanent traffic jam on information superhighway.
Nearly naked prostitutes prowl streets in broad daylight, but California law ties police hands: mayor
–– Because they're into being subs.
Groom gets surprise of his life when he turns to get first look at bride
–– She's a scream.
JPMorgan Chase CEO Jamie Dimon warns this is 'the most dangerous time' for the world in decades
–– Dimon on the rough.
US overdose deaths continue their rise, data shows, with 'devastating impact' on population
–– ODious.
'Healthy eating' curriculum can do more harm than good
–– Writes Dr. Dia Bettick.
When Dining At A Fancy Restaurant, Remember The 'One-Action-At-A-Time' Etiquette Rule
–– Always throw plate at waiter in single easy motion.
McDonald's mambo sauce is a tasty if largely token nod to Black America
–– The politics of crap fast food.
Make homemade pierogies for National Pierogi Day
–– Is that a kielbasa in your pocket?
The Many Lives of Tomato Pie
–– Spent summer abroad as coca de tomate.
Cinnamon Shines In Food, But You Should Also Consider Cleaning With It
–– We buy Cinnapacks instead of face wipes.
California becomes first US state to ban 4 potentially harmful chemicals in food
–– Florida demands they be added to all school lunches.
Caroline Ellison, Adviser to Sam Bankman-Fried, Says He 'Directed' Her to Commit Crimes
–– If she wanted to win Employee of Year honors.
Retired Vermont university dean found shot to death on a trail near campus. Now police are looking for her killer
–– This week in unnecessary 2nd lines.
Vermont Poacher Required to Forfeit His Car After Shooting Fake Deer
–– And replace TV playing Bambi.
Wild Deer With "Pet" Painted on Body and Collar Spotted in Missouri
–– "Girlfriend" painted above tail.
1,500 Bison in South Dakota Might Just Save Their Entire Species From Extinction
–– With clever Kickstarter campaign.
Fisherman's dog finds whale vomit possibly worth millions: 'Treasure of the sea'
–– Ambergrisly.
Gene-edited pig kidney keeps monkey alive for 2 years, trial finds, a step toward longer-lasting human transplants
–– Monkey did relocate to sty.
Newly discovered snail in Florida Keys is named after Jimmy Buffett song
–– Tragically drowns in margarita.
Christopher Columbus statue in Rhode Island that was removed after protests in 2020 quietly finds a new home. 'It's American history,' the mayor said.
–– Look in index under 'Disease' or ' Slavery'.
A man who was trying to row across the Pacific Ocean in a handmade boat was rescued after capsizing
–– Oar not.
'Extremely rare' Jurassic-era fossils discovered in Lake Powell
–– Guess we'll toss jawbone we found back in tar pit.
Two Million Years Ago, This Homo Erectus Lived the High Life
–– Dubbed 'Homo Raging Erectus'.
Mysterious gold foil figures found in Norway
–– After being removed from chocolate bars.
AI revealed the colorful first word of an ancient scroll torched by Mount Vesuvius
–– "Hot!!!"
WTF Is Going on With the Mysterious Connection Between UFOs and Water?
–– Abso-effin'-lutely nothin'.
What Climate Change Does to My October Garden
–– We don't give a fertilizer.