Are We Getting Warm?

Week of 07/21/23
Actual headlines from the internets. You Google 'em.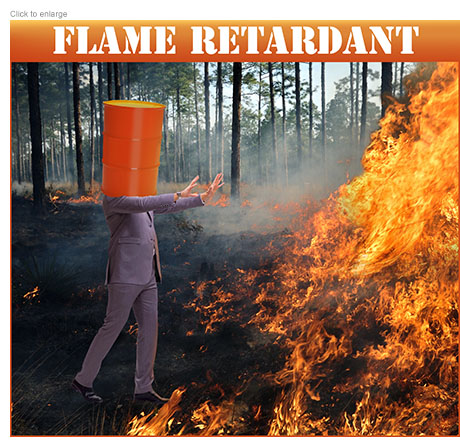 We are living through Earth's hottest month on record, scientists say
–– Sweating details.
Did Jason Alden Ever Care About Small Towns?
–– Or just small minds in them?
White House AI Deal: What Big Tech Pledged—and the Biggest Omissions
–– And how many promises generated by bots.
QAnon Shaman, who pleaded guilty and made a heartfelt apology in Jan. 6 case, has changed his mind and wants his plea reversed
–– Feels he was buffaloed.
Florida music teacher sentenced to 6 years in prison for Jan. 6 felonies
— Will she face music?

Judge Cannon schedules Trump's classified documents trial for May 2024
–– Another misfire.
Judge sets Trump documents trial for May 2024, a soft spot in presidential primary season
–– Entire season promises to be positively gooey.
Trump says it was 'probably' a mistake to have nominated Christopher Wray to lead the FBI and blames Chris Christie for recommending him
–– Insists there was 'no way' he could know he would turn out to be competent.
Trump slammed his hand on his desk and questioned why he 'only got 25% of the Jewish vote' when presented with antique Israeli artifacts, Republican donor says
–– Wasn't mollified when told he got 95% of neo-Nazi vote.
Jewish groups denounce RFK Jr.'s false remarks that Covid-19 was 'ethnically targeted' to spare Jews and Chinese people
–– What insanity drug targeted him?
Putin cut deal with Wagner 'to save his skin,' MI6 chief says in rare speech
–– His foreskin.
Ukraine aims to sap Russia's defenses, as U.S. urges a decisive breakthrough
–– Who's the sap?
Ukrainian helicopter crew say women flash them as they fly overhead to boost their morale fighting Russia
–– They read as V for Victory.
The man Putin wants to take over Wagner was once admitted to the hospital blind drunk with $60,000 cash, military maps of Syria, and receipts for weapons: report
–– And stained topless photo of Putin.
Netanyahu Says He's 'Very Well' After Being Rushed to Hospital
–– Nation half-hoping he'd pull 'Sharon.'
Iran's morality police resume headscarf patrols, state media says
–– Trying to wrap heads around it.
Fran Drescher Slams Bob Iger's 'Repugnant' and 'Tone Deaf' Strike Comments: If I Were Disney, 'I Would Lock Him Behind Doors'
–– In wackiest Nanny episode ever.
Jane Fonda and Lily Tomlin Assail Studio Execs on the SAG-AFTRA Picket Lines: "Have You Seen the Houses They Live In?"
–– Means more coming from poor girls.
Justine Bateman: Pulling AI Into the Arts Is "Absolutely the Wrong Direction"
–– Though probably could improve some screenplays.
Mandy Moore Says She Once Got a Check for a Penny for 'This Is Us' Streaming Residuals
–– Morally felt she had to return.
Netflix Reports Blockbuster Earnings, as Password-Sharing Crackdown Leads to 5.9M New Subscribers
–– Earnings like defunct video store chain?
Calls for boycott of CMT grow after network pulls Jason Aldean's music video for 'Try That in a Small Town'
–– Disgruntled viewers demand more videos shot where lynchings occurred.
The fight over Disney's live-action 'Snow White' proves that the studio needs to stop making these remakes once and for all
–– Just bite poisoned apple.
Megyn Kelly Blames Peter Dinklage for Disney's 'Snow White' Shake-Up: 'You Ruined the Acting Roles' for 'Other Dwarves' (Video)
–– Short-changed.
Margot Robbie on Not Kissing Ryan Gosling in 'Barbie': 'My Girlfriends Were Like, What's Wrong with You?' (Exclusive)
–– Film's whole message is 'man gross.'
'Barbie' star Michael Cera says he had a 'crisis' and nearly quit acting after the 'overwhelming' success of 'Superbad' and 'Juno'
–– We thought he had.
'Barbenheimer' Fever: Meet the Film Lovers Turning 'Barbie'-'Oppenheimer' Double Features Into the Movie Event of the Year
–– Film lovers or fad sluts?
Christopher Nolan explains why Oppenheimer 'is the most important person who ever lived,' why his film needed sex scenes, and his feelings on 'Barbenheimer'
–– 'Because I decided to make this film.'
Composer: 'Oppenheimer' Score Goes Beyond What's 'Humanly Possible'
–– This week in Understatement.
Christopher Nolan Warns of 'Terrifying Possibilities' as AI Reaches 'Oppenheimer Moment': 'We Have to Hold People Accountable'
–– Refuses to get with program.
Christopher Nolan Explains Why You Don't See the Destruction of Hiroshima and Nagasaki in 'Oppenheimer'
–– Mr. 'No-CGI' admitted full-scale reproductions of cities too costly.
Oppenheimer Almost Discovered Black Holes Before He Became 'Destroyer of Worlds'
–– Was thisclose on velcro.
Stanley Kubrick's Dr. Strangelove is getting an explosive new adaptation
–– Guaranteed to bomb.
Robert Downey Jr Gets Honest About How He Felt When Perry Mason Was Canceled
–– Not guilty.
Terminator' Director James Cameron On The Rise Of AI: "I Warned You Guys In 1984 & You Didn't Listen"
–– OK, Jim, we're now prepping for killer android assassins from future.
Marvel Has Created Three Major Story Problems, And I'm Not Sure How The MCU Pulls Out Of It
–– Takes turn for the multiverse.
Steven Spielberg Warned Antonio Banderas on 'Zorro' Set That CGI Would Replace Practical Filmmaking: 'Things Are Going to Change Fast'
–– Z movies.
Drake Reveals He Prefers Women Who Are 'Into Cosplay,' Explains Why He Hasn't Gotten Married
–– That explains it.
The Rock is about to break a Hollywood record for highest-paid actor
–– Can finally afford acting lessons.
Why does Nicole Kidman have to defend slaying in a Miu Miu miniskirt for chrissakes?
–– Isn't murder illegal?
Jaboukie Young-White on His Side Career as Rapper: "It's Always Been a Very Personal Thing"
–– Should've kept it that way.
'We Did the Booze, the Drugs, the Fun': Belinda Carlisle Recalls Touring With The Go-Go's
–– Like fans minus fun.
Matt Damon Says Wife Luciana Barroso Saved Him From a Career 'Depression' With Just Three Words
–– 'I want money.'
Rapper Fat Joe shares his incredible 200-pound weight loss transformation after reaching 470 pounds at the height of his depression
–– Changes name to Husky Joe.
Aretha Franklin's will was in her couch. Here's where to keep yours.
–– She previously kept in cleavage.
Taylor Swift Becomes First Woman to Have Four Albums on Billboard's Top 10 at Once
–– Really more an indictment of Billboard's top 10.
Sabrina Wu said 'Joy Ride' shows that Asian Americans can be raunchy: 'I'm not saying this movie is necessarily liberation, but it is a drop in the bucket'
–– Ancestors would be so proud.
Opinion: Jonah Hill's misappropriation of popular therapy-speak
–– How dare he text in gibberish!
Jennifer Lopez teases new song to celebrate first wedding anniversary to Ben Affleck
–– Cover of Ben, one about loving rat.
Comedy legend reveals why her Netflix series was axed after one series
–– They watched it.
Roald Dahl Museum Apologizes for the Author's Antisemitism
–– James and the Giant Preach.
Evan Fournier wanted 'to spit on everyone' after Knicks' Tom Thibodeau benched him
–– Explains dribbling.
USA takes on Vietnam at the Women's World Cup
–– Impressive against team 3/4 their size.
AMC Movie Theater Patron Brutally Attacked In Dispute Over Reserved Seats
–– Were there to see You Hurt My Feelings.
Syphilis has increased 128% among women in Houston since 2019
–– Clap back.
Eight Tennessee inmates treated after two smuggle drugs in 'body cavities,' police say
–– Others blew drugs out their ass.
Gilgo Beach serial killing suspect's wife files for divorce
–– Based on what lame excuse?
Actor Billy Baldwin says Gilgo Beach murders suspect was classmate
–– That is so shocking –– to read Billy Baldwin's name in news.
Sharon Tate's sister speaks out for 1st time since Leslie Van Houten's release
–– Tate with destiny.
A Kentucky man busted by the FBI with 40 skulls, spinal cords, and other bones in his home may be linked to the Harvard morgue human remains trafficking scheme, FBI alleges
–– Or failed applicant to Skull and Bones.
Their love story ended in a mass shooting. Their families are still trying to pick up the pieces
–– Fingers? Toes? Ear lobes?
A 3-year-old driving a golf cart hit and killed a 7-year-old in Florida, police say
–– On miniature golf course?
If you win the lottery, here's what you should (and shouldn't) do
–– You should tell us with bank link as proof. Then don't tell another soul.
Tomatoes stuffed with tuna salad are an elegant, no-cook summer meal
–– In redefinition of 'elegant.'
Is a glass of wine harmless? Wrong question
–– Is it harmless when you break off at stem and jab in eye?
My sister is drinking heavily while pregnant. How can I help her stop?
–– The pregnancy?
Models wore just body tape to this swimsuit show in Miami. And people are still talking
–– Especially women who had to rip from own pudenda.
Can you sunbathe naked or skinny-dip in your own yard? Here's what Texas state law says
–– Chapter 12, Section 5, Paragraph 8: 'If you ain't queer, go for it.'
This Airbnb superhost was named Florida's most hospitable host with 205 perfect reviews
–– Like being called Bedlam's sanest inmate.
Male grooming is booming. Here's why
–– Pedo teachers?
Water Flossing Makes a Mess. That's Why I Use This Cheapie Waterpik Only in the Shower.
–– Let us drink in that image.
In-N-Out Burger Adds Controversial New 'Customer Service' Policy
–– Providing them with 'the old in-n-out.'
Pooping only every 3 or more days linked with cognitive decline, research finds
–– How about frequency of brain farts?
I've been an outdoor guide for 7 years. These are the 9 mistakes I repeatedly see first-timers make in US national parks.
–– 3. Responding to moose mating calls.
An otter in California that keeps bullying people off of their surfboards has been too quick for wildlife officials to catch
–– Neighbors surprised, insist he 'seemed pretty playful. Would always bark a greeting on way to frolic.'
One heck of a rabid, 55-pound beaver attacked a girl swimming in a Georgia lake, and her dad beat it to death
–– Sounds like dam shame.
Dog Humping: Why It Happens and How to Stop It
–– Mounting evidence.
20-year-old dog 'confused and heartbroken' after being surrendered to Florida shelter
— As opposed to usual 'confused and unhousebroken.'
Abandoned dog found underneath GA home was guarding a bag. What was inside is heartbreaking
–– Tearjerker The Fault in Our Stars.
Woman reveals why she takes her pit bull on "sniffaris"
–– Through her clothes hamper.
'Brainwashing' parasites inherit a strange genetic gap
–– Which we can't for life of us remember.
Cannabis Use May Trigger Epigenetic Changes, New Study Reveals
–– And acts like 'brainwashing' parasites.
After complaints about airplane seat size reached Congress, a new bill aims to address cramped conditions
–– Sounds like stretch.
American Airlines barred a 17-year-old from flying with the airline for 3 years because he tried to use a 'skiplagging' ticket, the teen's father says
–– Defend inalienable right to strand you in layover for up to 24 excrutiating hours.
A Greek priest was arrested for anointing the genitals of a tourist with holy oil and claims he did it because the man had a rash: report
–– Greece pole.
A teenage tourist is under investigation after she was filmed defacing Rome's Colosseum by a tour guide who said her parents told him: 'She's just a little girl'
–– 'And we're just miserable parents.'
Huge Roman public baths in "excellent" state discovered
–– Glory holes intact.
Fragments of skull believed to be Beethoven's returned to Vienna from US for scientific analysis
–– Piece equals Beethoven's fifth.
2,000-year-old human skulls, oil lamps, and bronze daggers reveal possible necromancer's portal to the underworld in Jerusalem
–– Possible?!!
Five wild burros found shot to death in California's Death Valley National Park
–– Authorities suspect murder/suicide.
Rare Dinosaur 'Bonebed' Is Discovered in a Maryland Park
–– With spinal sheets.
How Many Dinosaurs Remain Undiscovered
–– And feel they're not 'seen.'
New species of scorpion from 240 million years ago discovered in museum
–– Proving even curators don't read display labels.
A Mysterious Light Has Been Blinking in Space Every 21 Minutes for 35 Years
–– Elderly alien still hasn't made left turn.
Introducing Janus, the exotic 'two-faced' white dwarf star
–– And his cover of Short People.
The Last Time Our Planet Was This Hot, Woolly Mammoths Roamed the Earth
–– Scientists still not sure how they recorded temps.
New Jersey Sues Over Congestion Pricing in New York City
–– Suggests it try antihistamines.
Save the Planet, Put Down that Hamburger
–– Spare the sermon, shove that bean burger.
The heat index reached 152 degrees in the Middle East — nearly at the limit for human survival
–– Converting camels' humps into coolers.
China's Xi Rebuffs Kerry's Call for Faster Climate Action
–– Frankly, they'd like to see Hong Kong under water.
Bali Fitness Influencer Justyn Vicky, 33, Dies After 450-Lb. Barbell Hits His Neck
–– Jealous of dumbbell?
Elise Finch, CBS New York Meteorologist, Dies at 51
–– Finch wobbles.
André Watts, Pioneering Piano Virtuoso, Dies at 77
–– Watts shorted.
Josephine Chaplin, Actress and Daughter of Charlie Chaplin, Dies at 74
–– The little tramp.
Tony Bennett, the Gold Standard of Singers Everywhere, Dies at 96
–– Leaves heart to San Francisco.