The Inner Circle
In an ancient time when ink-stained journalists stalked the corridors of power in New York City there sprang up an organization called the Inner Circle. Founded in 1927, the group, composed of City Hall reporters –– then all newspapermen –– began sponsoring fund-raising dinners which included a satirical show sending up the current political scene.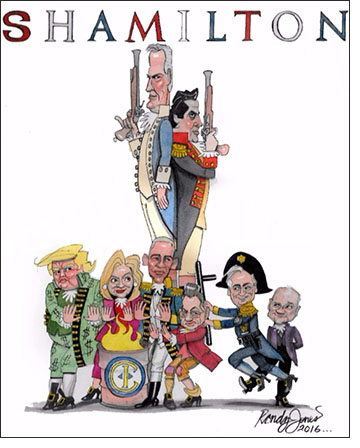 All these years later, their mainly electronic offspring contine the tradition, each April mounting a musical revue that lampoons municipal malfeasance and Hizzoner's miscues. The journos themselves portray the politicos with minimal makeup, medial musicianship and maximal malice. The sitting Mayor, straining to be a good sport, joins in onstage, and his typically ridiculous appearance often warrants some light-hearted press coverage the following day. Over time the show has expanded to include more digs at Washington and the national scene. For more on the event's history visit innercircleshow.org.
This year's 94th Annual Inner Circle Show is entitled SHAMILTON and will take place Saturday April 9 at the New York Hilton. The image to the left depicts blood enemies DeBlasio and Cuomo preparing to duel à la Hamilton and Burr as rapsodized by Lin-Manuel Miranda in his Broadway smash. Finding a seat will be tough if you're not a member of the New York press corps, but no tougher than getting in to the namesake show.
Our own Randy Jones has been illustrating the commemorative program since the mid-90s and has produced a flood of hilarious images reaching from the Dinkins through the DeBlasio administrations. Below is a sampler of some of Randy's finest covers preceded by two earlier efforts –– A John Vliet Lindsay from 1970 by John Pierotti, a cartoonist for the pre-Murdochian New York Post and an Ed Koch from 1988, by Jerry Schlamp, who worked for the Daily News. For more cover art, there's some spotty coverage here.
Randy's work includes four Giulianis from 1995, 1996, 1998 and 1999, and two Bloombergs from 2004 and 2011.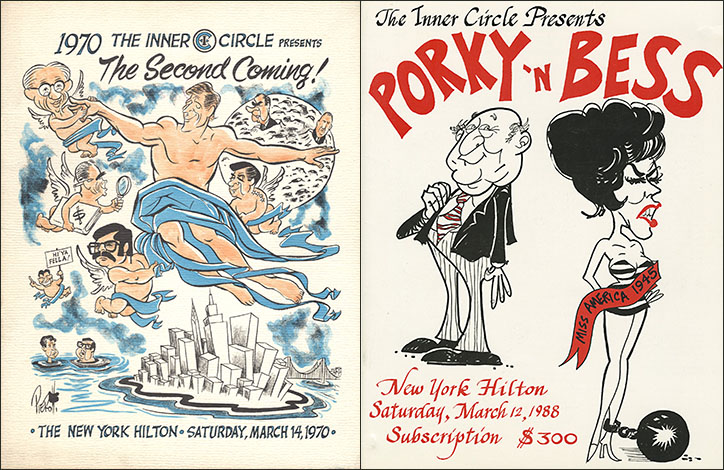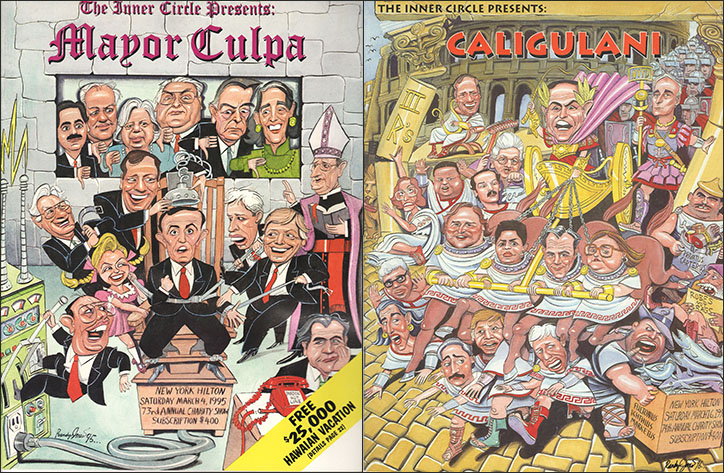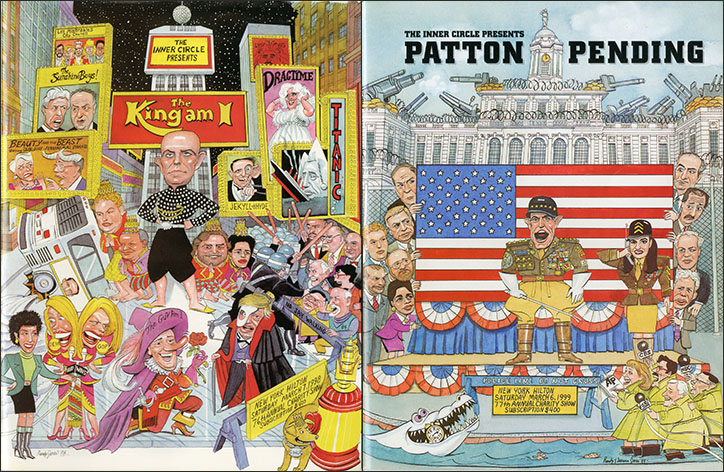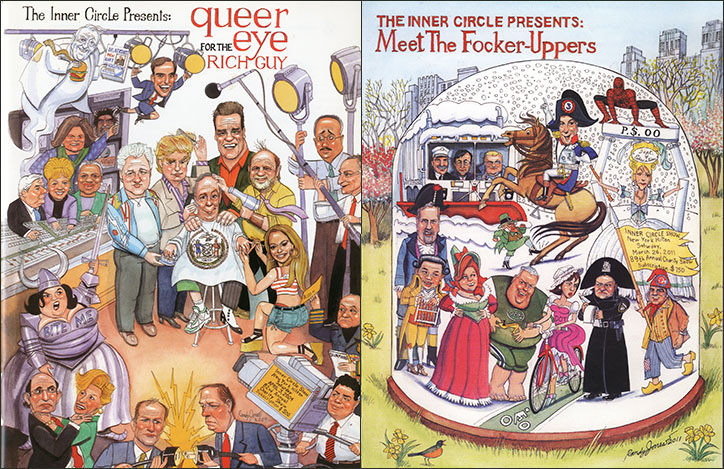 03/28/2016