We attended MoCCA Fest 2016 on April 2 & 3 this year, stationed at Now What Media table E170, and had our most successful show yet.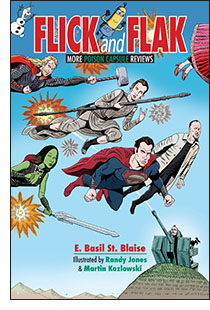 MoCCA Arts Festival took place at
Metropolitan West
639 W 46th Street
between 11th and 12th Avenues
in New York City.
It was the best of the venues we've experienced thus far for the Fest. Just off the West Side Highway (as some of us still call 12th Ave.) and within hailing distance of the Intrepid Museum, it was a clean, comfortable space with exhibitors spread over two floors. On the windy walk west, it was fascinating to see the rehab of Hell's Kitchen, and to take in how far it's come from the days when it was a template that inspired the metaphorical sin city of Netflix's Daredevil and Jessica Jones.
The genuinely diverse crowds were Trump-scale huge, especially on Saturday, and the mood was up-beat and enthusiastic. There was a real creative buzz and it made us all feel good about the comics game and optimistic about the future of picture-making. Here's hoping the Society of Illustrators (which did a great job of running the show) can book this space again next year.
We premiered the follow-up to Love the Sinner Hate the Cinema:
Flick and Flak: More Poison Capsule Reviews
Curmudgeonly critic E. Basil St. Blaise (along with his faithful mascot Josef) returns with a compendium of his most recent and rancid one-line movie reviews. With over 100 very funny full-color illustrations by Randy Jones and Martin Kozlowski. You can buy with the button to the far right.
We featured:
The Golem's Voice
The Golem, the classic creature of Jewish lore, is boldly reimagined by celebrated cartoonist David G Klein. Beautifully drawn and movingly written, this exciting graphic novel resurrects the giant of legend to face the real-world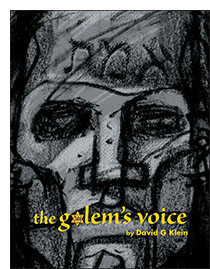 terror of WWII.

And we hawked the set of surprising sequels Further Adventures: Now What Anthology Vol.1 and all our other humor books and comics collections.
Creators David G Klein, L.K. Peterson, Tom Hachtman, Felipe Galindo and Martin Kozlowski were on hand to sign copies of their books.
It was a real treat greeting old friends and chatting with new acquaintances –– all best wishes to those who stopped by our table.
For more info on the Festival, visit the official site.
Please like our Now What Media Facebook page.