TrumpTruth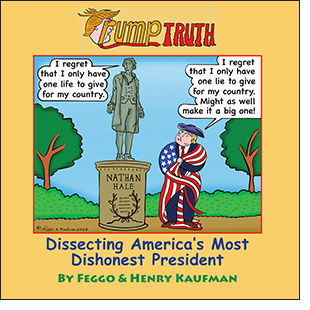 TrumpTruth: Dissecting America's Most Dishonest President is a very funny collection of political cartoons created to focus a spotlight –– at times a microscope –– on political developments in the late 2020 Presidential campaign. And thereafter. It's a biting and smart series of nearly 100 graphic responses to the tumultuous lead-up to Trump's decisive loss and to the disastrous fallout from his divisive refusal to concede victory to Joe Biden in that historic election.
Renowned First Amendment lawyer Henry R. Kaufman and brilliant veteran cartoonist Felipe Galindo Feggo join forces to expose the Big Lie and so many more in wise and witty panels.
Reviews
"A trenchant and artful presentation in a medium that is perfect for
getting to the core of who Donald really is."
-- Dr. Mary L. Trump
"Smart cartoons.Some whimsical, some biting, all insightful."
-- David Cay Johnston,
Pulitzer Prize-winning investigative journalist,
bestselling author, specialist in economics
and guru of the Trump tax and financial beat.
About the Authors
Felipe Galindo (aka Feggo) creates humorous art in a variety of media, including cartoons, illustrations, animations, fine art and public art. Born in Cuernavaca, Mexico, he resides in New York City and is also an arts educator with a BFA in Visual Arts, National Autonomous University of Mexico. His work has appeared in The New Yorker, The Nation, The New York Times, The Wall Street Journal, Mad, Reader's Digest, The Manhattan Times, Narrative, INXart.com and NACLA.
Henry R. Kaufman, a Harvard Law School graduate, is a nationally-known media, First Amendment and intellectual property attorney and litigator.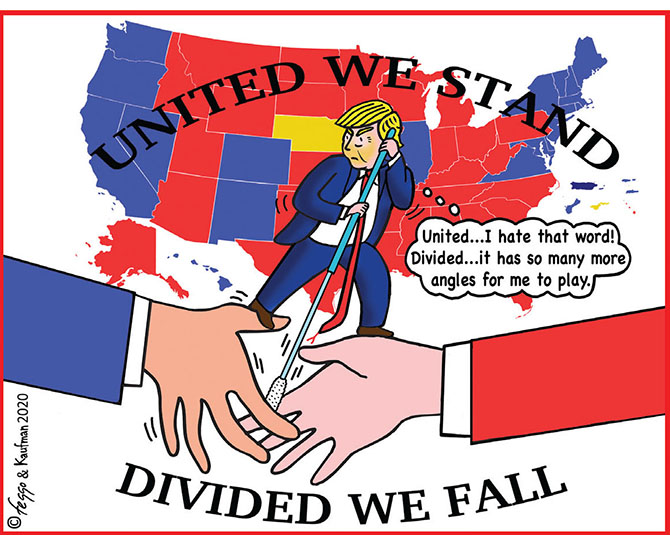 Order on Amazon:
TrumpTruth

Available at barnesandnoble.com
For more on the work of Felipe Galindo, please visit felipegalindo.com
To request a Review Copy please write to nowwhat@nowwhatmedia.com
Paperback • 206 pages • Color • 8"x 8"