George Washington Back in New York City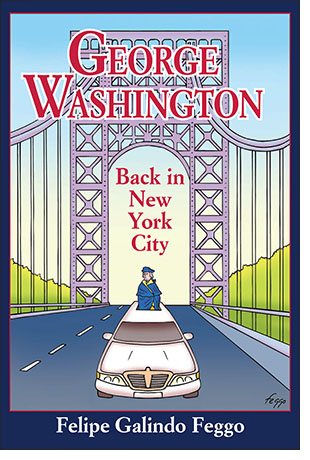 George Washington returns to present-day New York City in a series of whimsical and warm-hearted cartoons by New Yorker cartoonist Felipe Galindo Feggo.
The Mexican master who lives in upper Manhattan expresses his deep affection for his adopted home as he depicts the nation's first president rediscovering the city he knew from his Revolutionary War days, a metropolis transformed by varied and vibrant immigrants. Funny and surreal scenes unfold as cultures gently clash and an alternately befuddled and delighted Founding Father comes to appreciate how much his country has grown.
From the back cover:
"Felipe Galindo's cartoons set the father of our country in the modern landscape of Manhattan. With unassuming cartoon lines and simple, bright colors Galindo's panels are sweet, anachronistic jokes about our celebrated forefather facing off with multiculturalism as well as gentle jabs at the history of cultural hegemony. 
Seeing Washington flipped into the outsider role reminds us that American history includes a continuous shift of peoples from places and that collisions of culture can be funny."

–– Ruth Lilienstein-Gatton, Manhattan Times

Order on Barnes & Noble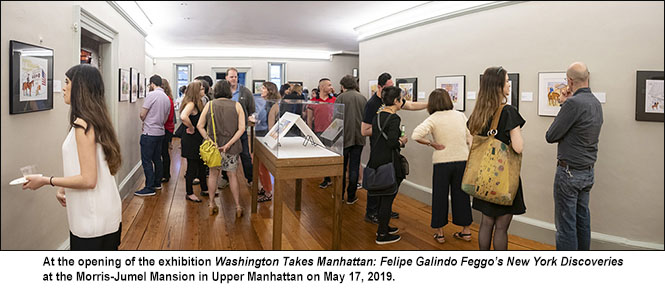 For more on the work of Felipe Galindo, please visit felipegalindo.com
To request a Review Copy please write to nowwhat@nowwhatmedia.com
Paperback • 76 pages • Color • 6"x9"