Downtown Drowned

Superstorm Sandy Strips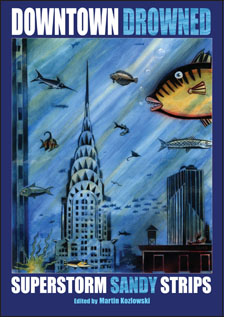 A year after the catastrophic Superstorm Sandy, many victims were still trying to rebuild their homes and their lives. To help support that effort a group of cartoonists agreed to donate their work to this project.
The artists tackle their personal experiences of the disaster with clear-eyed reportage, stirring passion and considerable humor. Peter Kuper, Robert Grossman, Felipe Galindo and Randy Jones cover the waterfront in Manhattan. Their work stretches from the swamped East Village to Tribeca to Liberty Island in the swollen Hudson to mid-Manhattan, and the relative calm uptown.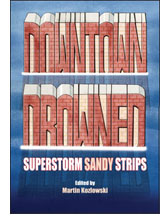 Rupert Howard offers a harrowing view of battered Long Beach, LI. From the Garden State, Martin Kozlowski is in the dark in Jersey City while Tom Hachtman is inundated down the shore in Pt. Pleasant Beach. And inxart.com artists hone in on politics and the big picture.
Order on Amazon:
Downtown Drowned

Order on Barnes & Noble
Order on Books-A-Million
To request a Review Copy please write to nowwhat@nowwhatmedia.com
Paperback • 64 pages • Black & White • 7"x10"